Latest Fashion at your Fingertips!
Experience Amazing Fashion with Cherry Red…
Cherry Red is a gorgeous fashion boutique situated in the picturesque town of Mudgee. The owners of this unique boutique are a mother-daughter team, Terri & Caitlin, who you will find in-store 7 days a week. They add their personal touch to all facets of Cherry Red, from buying & selling the fashion, to the website, social media & marketing – we love what we do, & we do it for you!
Our beautiful boutique with its striking red and white façade, is located in the scenic streetscape of Market Street and is nestled amongst Café's, Art shops and impressive historical buildings. Cherry Red is an elegant boutique where we pride ourselves on providing a memorable shopping experience and a dedication to customer service. We deliver a personal encounter, assisting customers to find their perfect style. If you have any fashion & styling concerns, please contact us via email, message & call, we are always happy to help!
Our Boutique offers a stunning clothing range, from relaxed casual attire through to a statement outfit for a special occasion. Featuring an extensive range of modern designs and an impressive selection of Trending Australian and International designer brands. Cherry Red's collections are carefully considered! From the quality of the fabrication through to the ethical journey of the garment – every piece is chosen to make all women feel and look fabulous.
From Refreshing your Wardrobe and Redefining your look, to Beautiful Basics and Comfortable Classics, Cherry Red has it all! We have added to our customers shopping experience by including AfterPay Online & in-store as one of our many payment options, this allows you to 'Love Now, Wear Now, Pay Later'. Our friendly team are always available for any styling advice and fashion fun. We hope you enjoy your Cherry Red Online adventure!
Love – Terri, Caitlin & the Cherry Red Team xx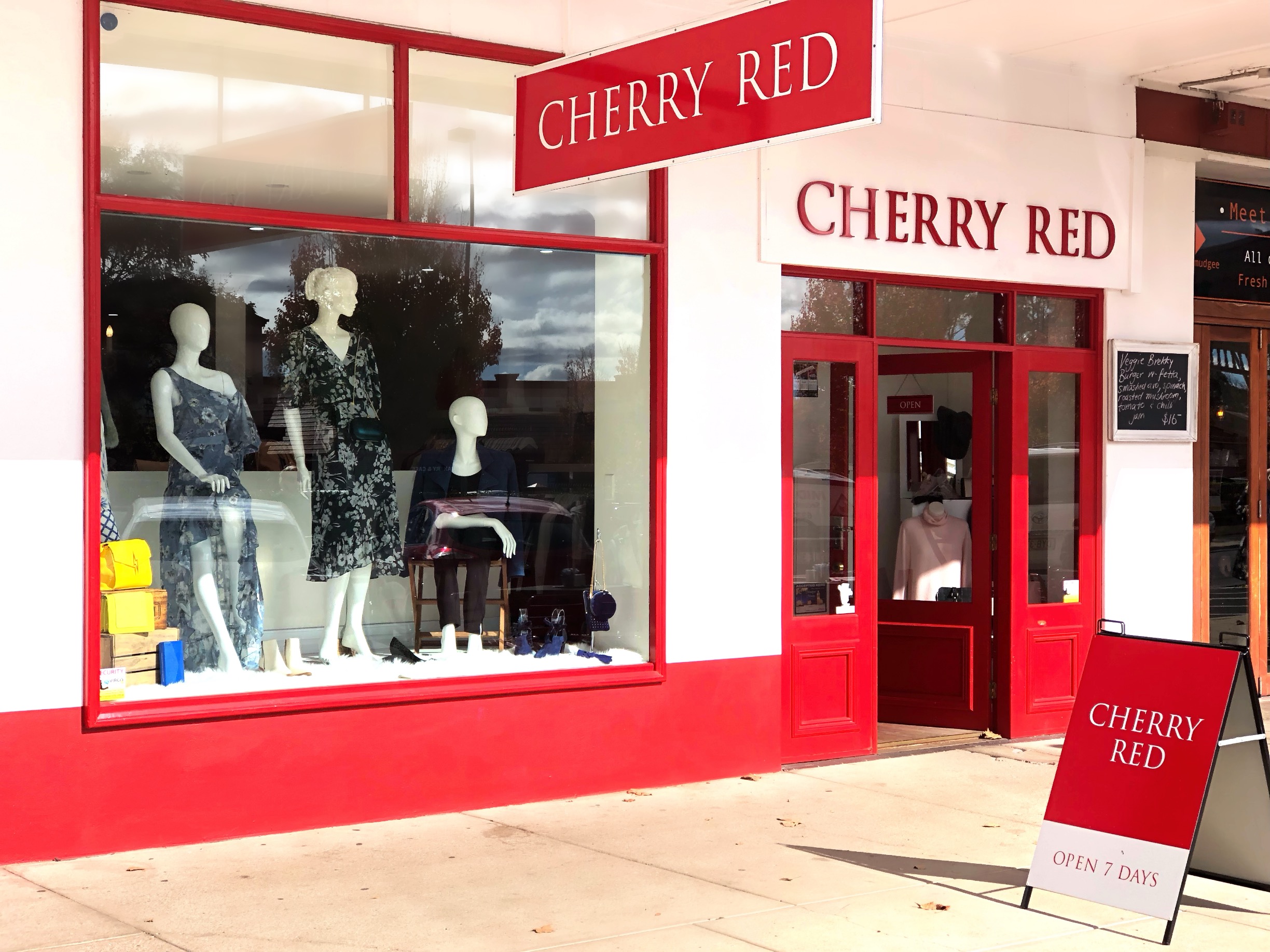 Email
customerservice@cherryred.com.au
Phone
02 6372 3536
0448 325 282
Address
87 Market Street
Mudgee, 2850, AU